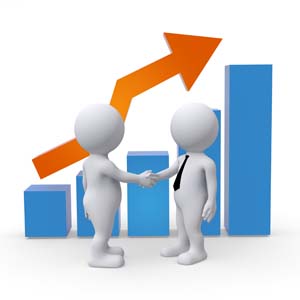 Edward Galt (CISSP, CISA, CRISC, COBIT, ITIL, Advanced Penetration Training, HIPPA, PCI/DSS, ADA 508) has over 20 years of Technology experience. In the early 90's, he began his career at Procter and Gamble as a Hardware Installation Technical Lead, installing and servicing Computer Desktop and Network Servers - gaining a lot of experience in network topologies and Wide and Local Area networks. To solve an information sharing problem, he created an internal web system for engineers to share information among the disperse facilities. Because of his continual interaction and friendships with Executives, he was the first to introduce the "Intranet" at Procter and Gamble for internal corporate use (Global Laundry).
With that technological experience, he pursued software development. Starting with Visual Basic 3.0, he moved into other languages. Not limiting himself, he engaged in understanding Microsoft Development Platforms as well as Java Development Platforms and multiple other languages used with these platforms, continually educating himself on the many languages and platforms to stay current and fresh on the latest technologies - which continues to this day.
With this technical knowledge and a keen ability to absorb and understand business process, Edward Galt has been able to excel in the development of major software systems throughout his career. Working with such companies as Dinsmore and Schohl (one of the first Legal Case Management Systems), Protocol (Data Center and eCommerce Development Management), International Paper (xpedex.com), LexisNexis (Total Patent, The world's largest Patent Search and Analytics Engine), Garretson Resolution, (Complex Claims Administration), he has developed valuable experience in developing complex systems, and with this has also gained a valuable insight to understanding business process and communication. edwardGalt Technologies has experience in such industries as Legal, Insurance, Paper, Automotive, Claims Administration and eCommerce.
Understanding how over-complicated the IT industry has become, Edward Galt started edwardGalt Technologies,LLC a company focused on providing the best technological resources and strategies, without the cost or burden of paying for another IT company's staff and overhead. Acquiring technological knowledge and resources can be expensive - at edwardGalt Technologies, we work to give you the insight and clear understanding of what you need to succeed, with a clearly mapped out strategy for you to understand.
Before you sign that expensive contract, contact edwardGalt Technologies and we'll take the time to understand your needs and help you define a clear strategy - a strategy YOU understand - so you can make a confident decision in your business's path to SUCCESS!